BonenkaiDecember 8 2018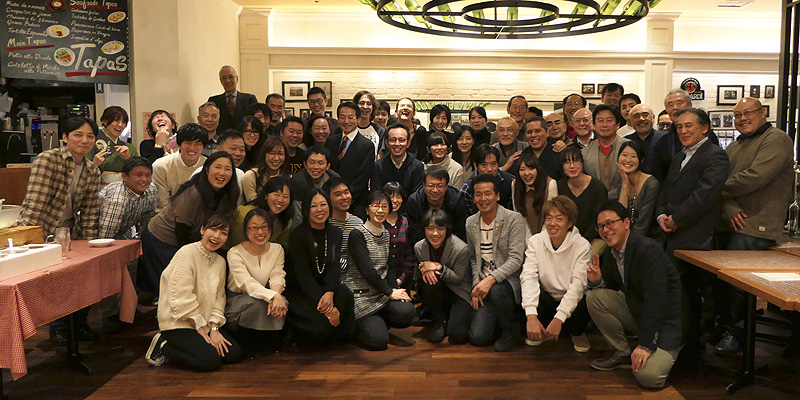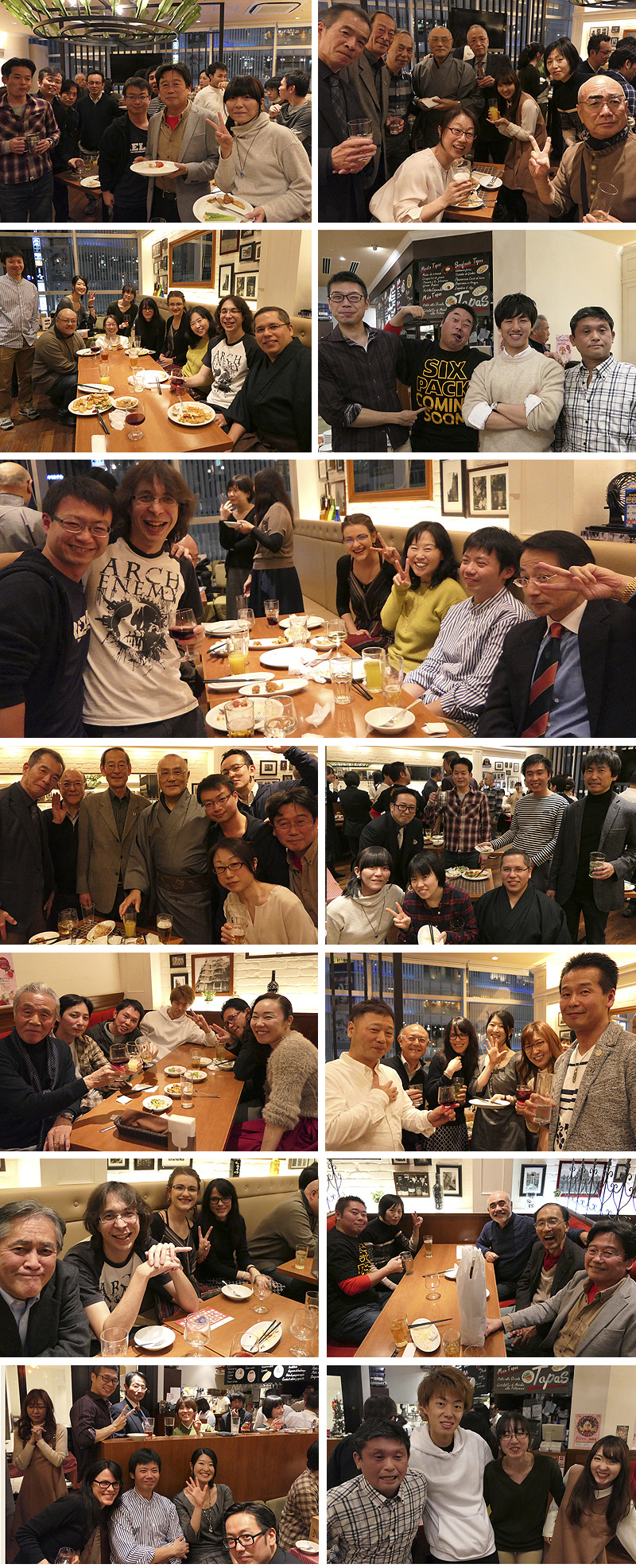 Autumn camp in KujukuriOctober 13 2018
Iaido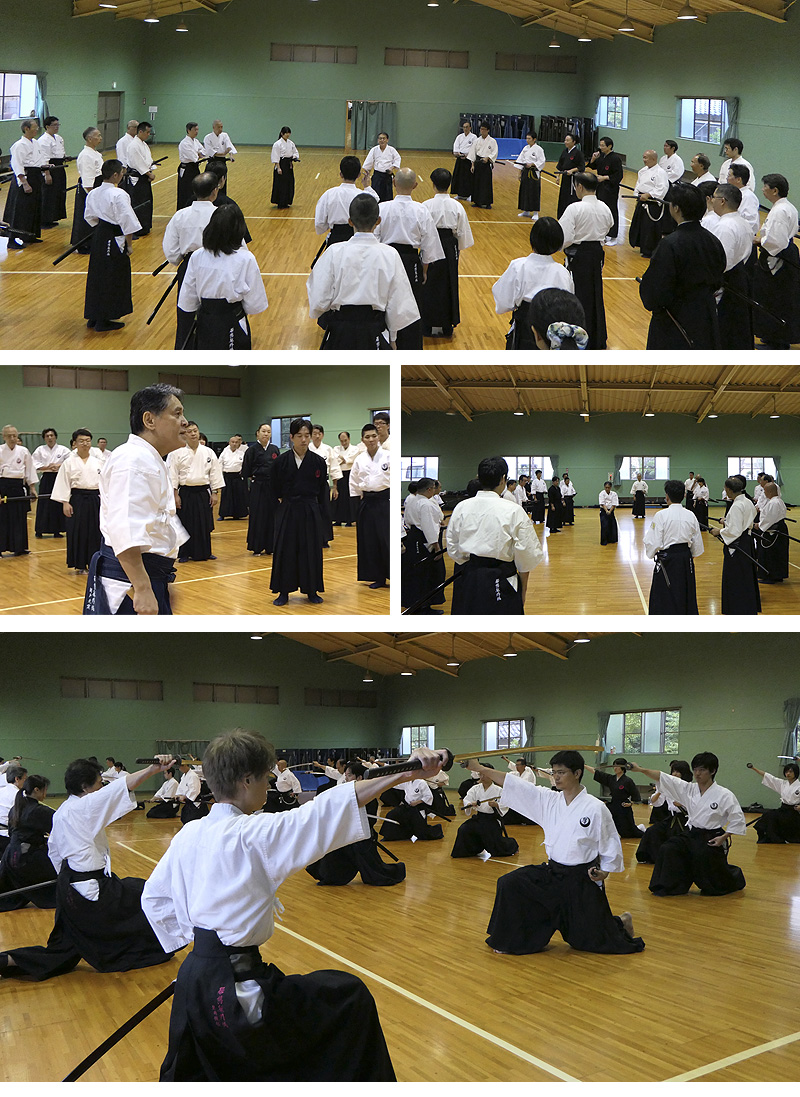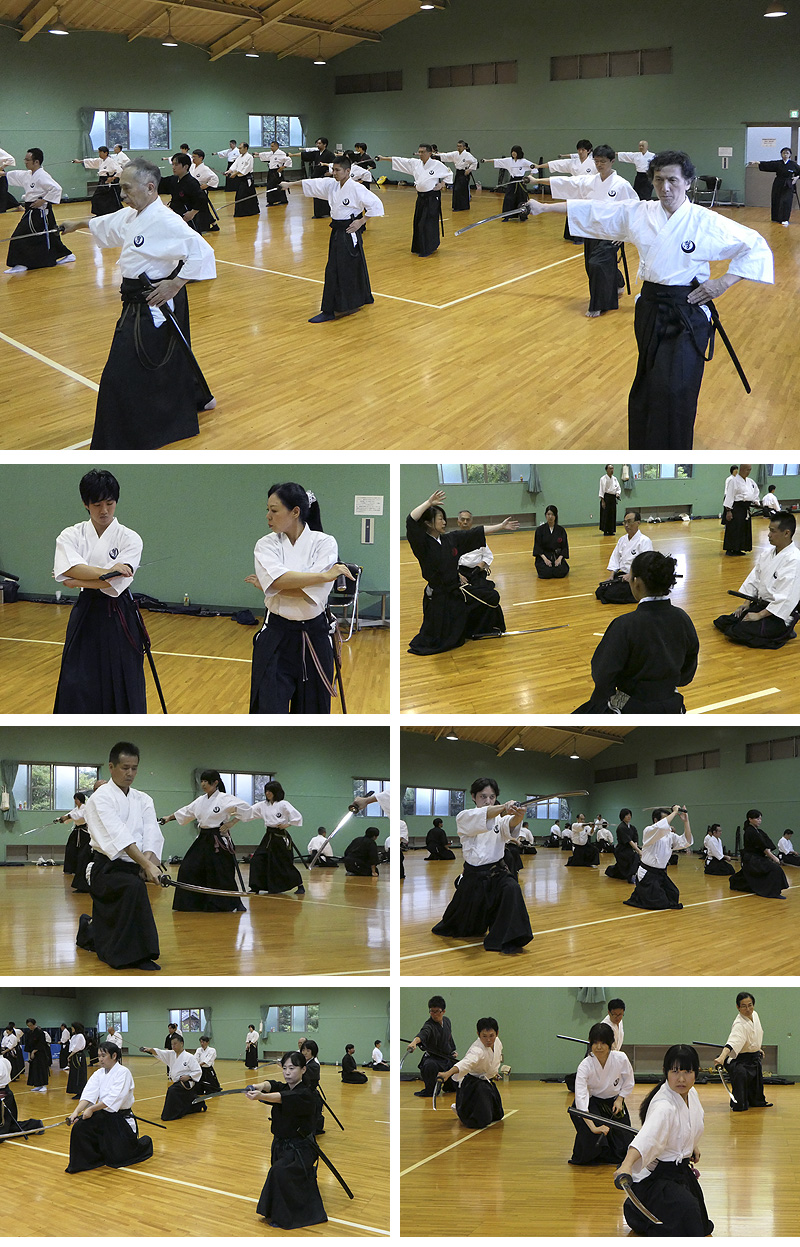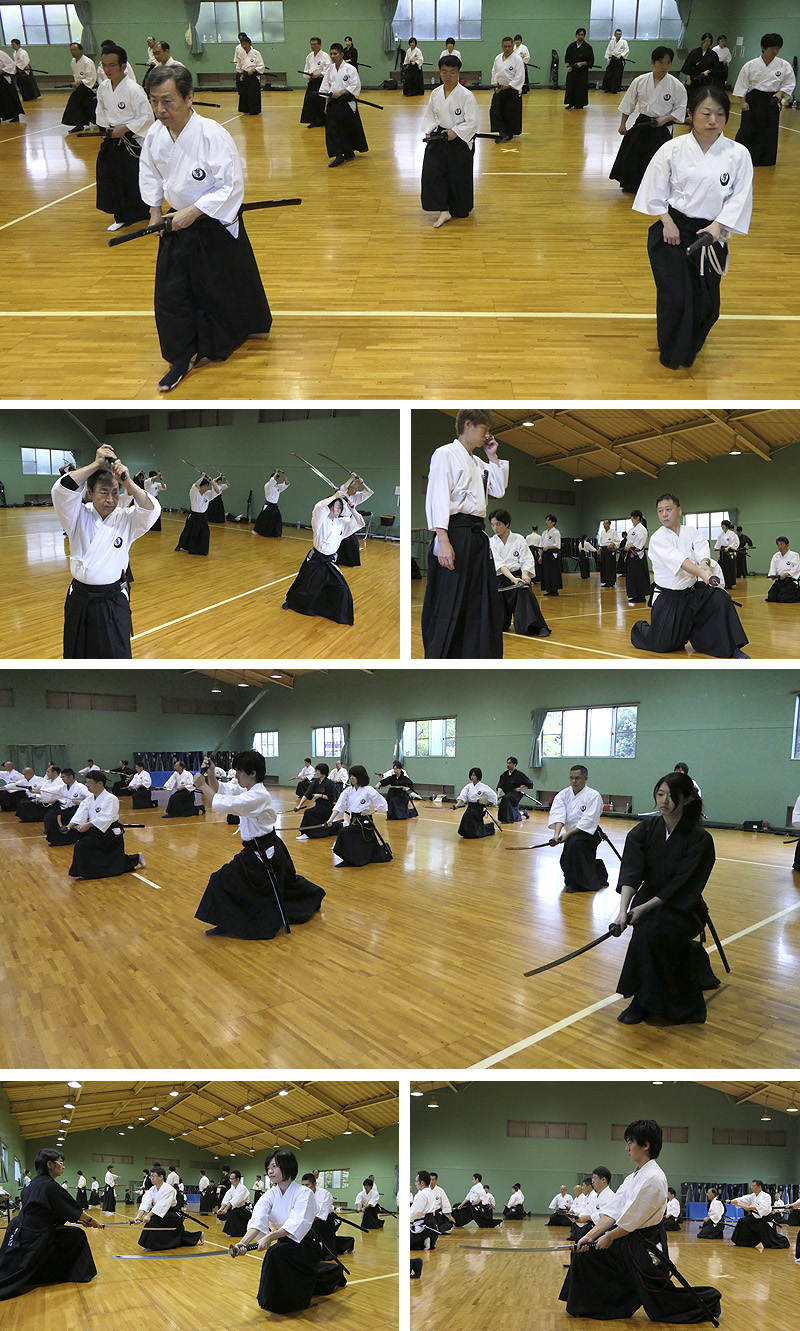 Iaido & kenjyutsu's exhibition June 2 2018
We held an exhibition of Iaido and Kenjyutsu at Nihonbashi in Tokyo.
Iaido

Kenjyutsu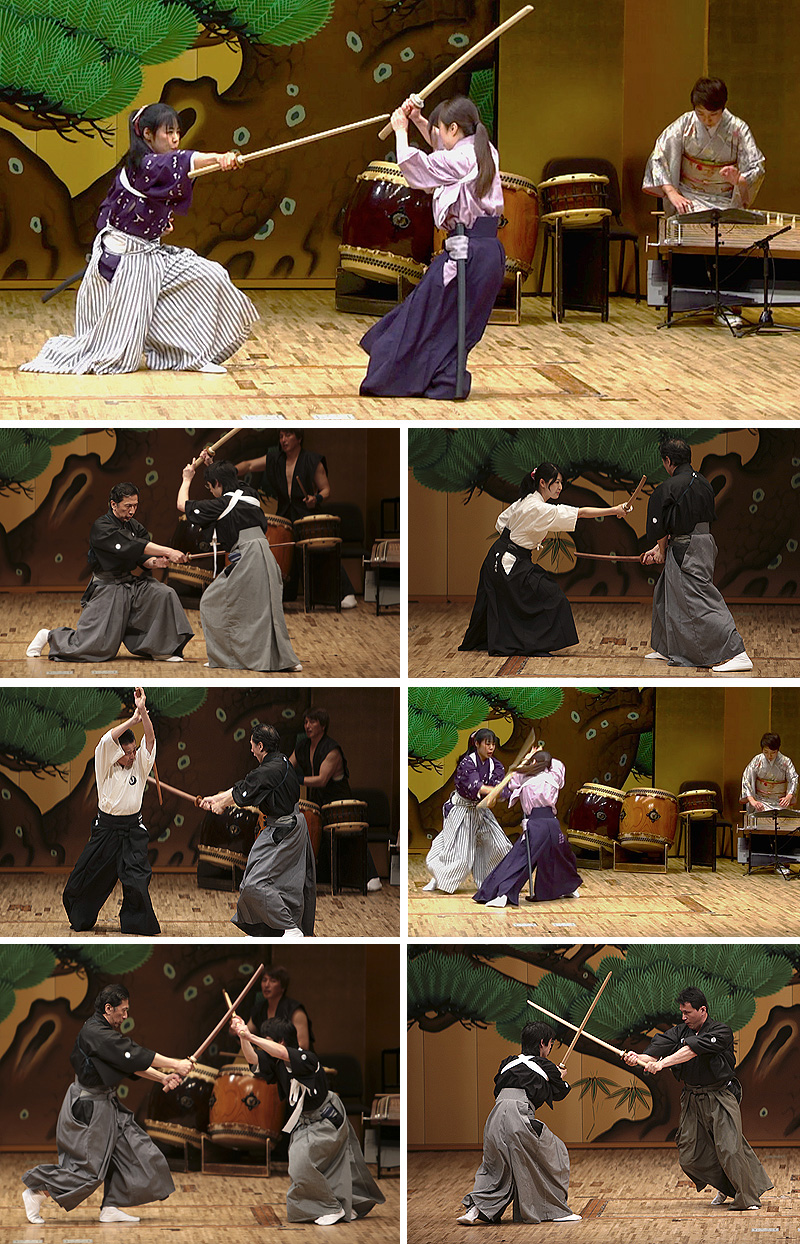 Snapshot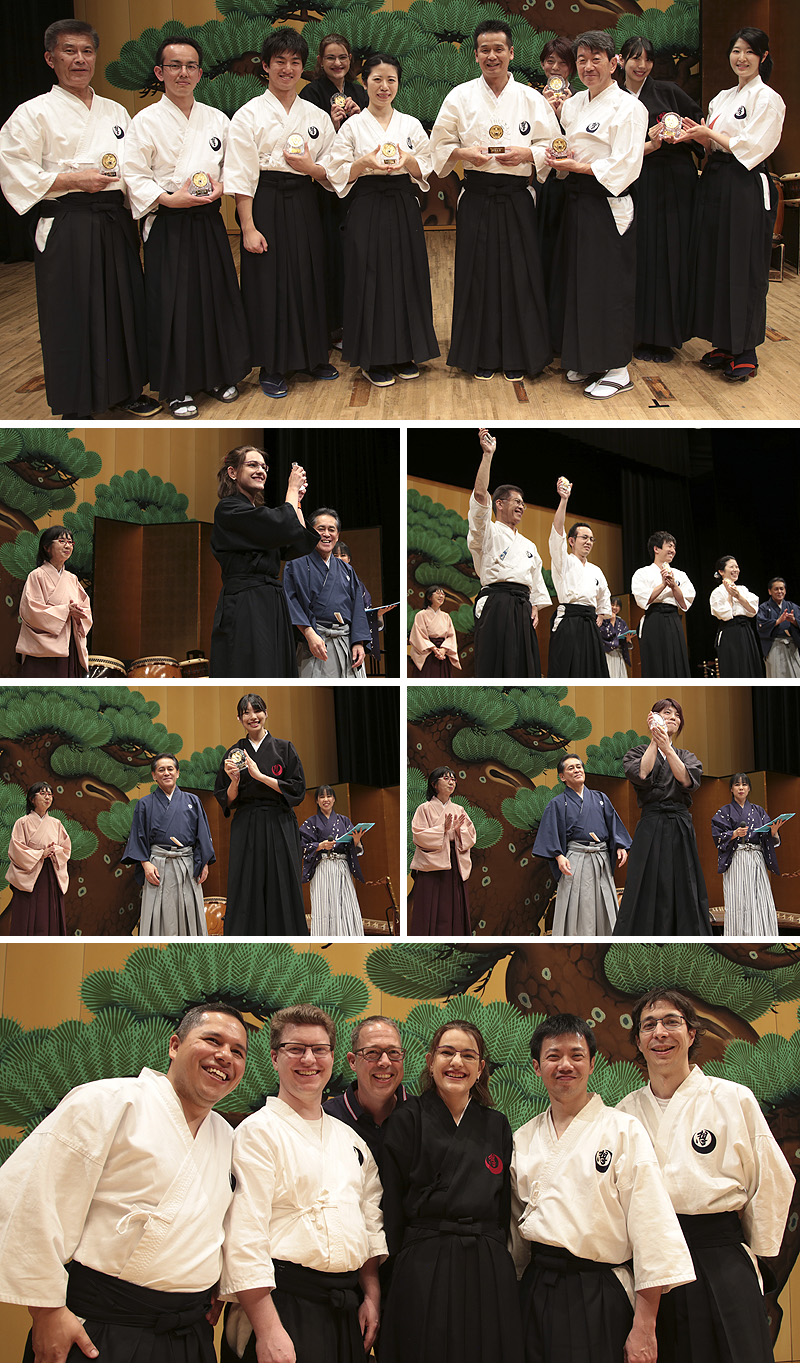 Farewell party March 18 2018
From Jennifer's facebook
Had our (most likely) last Iaido practice today, and then our farewell party. We had a course meal at a super cute restaurant that is very cozy and the perfect place to have the farewell party. The food was delicious! I was super happy that many people who went to training today in Ikebukuro were willing to take the train with us for an hour to be in our farewell party. Made a speech in Japanese (which I wrote out so that I have my thoughts in order), and said goodbye to many of our friends, amazing teachers and mentors. I thought I'd be able to hold it together when I made my speech since after all I practice a few times with no incidents, but ended up sobbing as I read the last paragraph. Then it made everyone else tear up. Luckily Ross was able to follow up with his funny speech.

We got a few presents as well, which I was surprised and very touched. A furoshiki bag from my senpai who was also the one who taught me how to wear my Iaido clothes and about using a furoshiki to wrap my clothes in. A little charm of a school lunch from a classmate who I talked about a popular bun (usually only served at school) that we liked while walking to lunch one day after practice. A pair of hand crafted Japanese lacquered bowls from our Iaido mom (founder's wife). Ross got special metal bits that is used to make Japanese blades from our Iaido school's founder. A beautiful paper crafted box from another classmate. A pair of nice quality toe socks and baggie for Ross from one of our instructors.

On the way back home, most of us rode the train together and we chatted like normal, but as each person went off the train, I started tearing up again, then I'd be okay for a couple of stops until the next person got off and then the waterworks started going again. I cried my eyes out at home when we opened the gifts and became dehydrated the rest of the day.

When we get back to the States, we'll definitely try to find a good Iaido school to continue our practice but every time I put on the hakama, I'm going to think about all my teachers and friends I made here and miss them so much.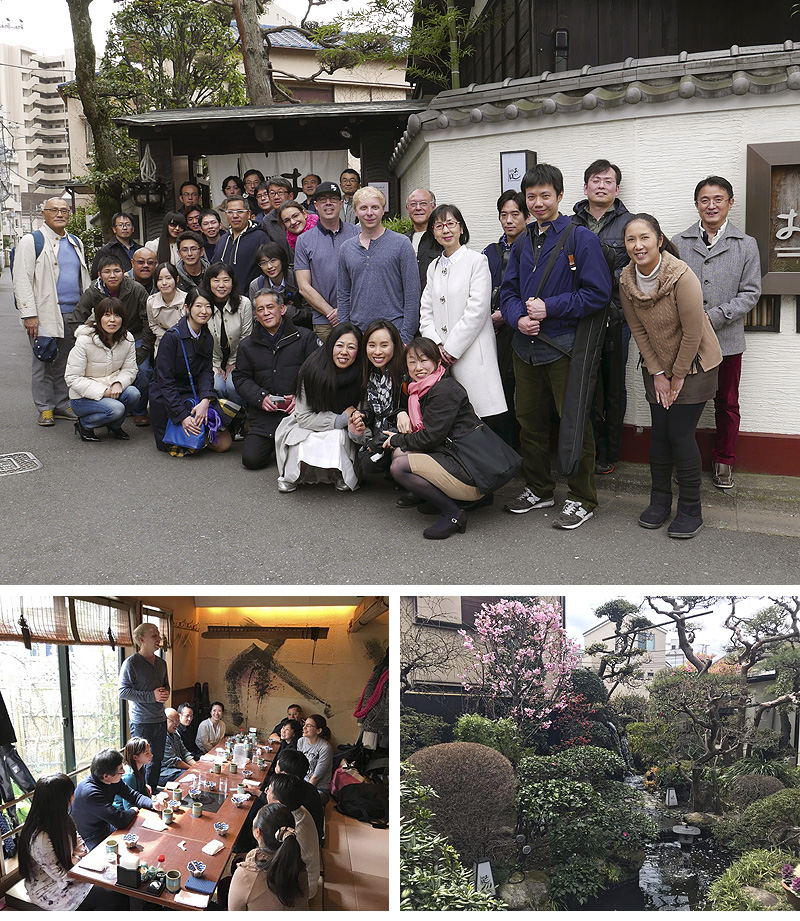 Iaido and Kenjyutsu review February 11 2018
We did the first review of Iaido this year.
The remedial work done before the appraisal is a period of repairing bad habits, which is a meaningful opportunity for skill development.
It is lack of humility to misunderstand that "my own advance is self confidence the most."
People who seek easy movement and interpretation without permission will depart from the essence of Iaido.
Iaido's Kata derived from theory has a reason, and by properly performing Kata it will be able to understand its theory in the body.
Seven swordsmen from Belgium visited this day. They will hold a ten-day training at the fellowship. I hope I can absorb a lot of wisdom until I return home though it is a short period.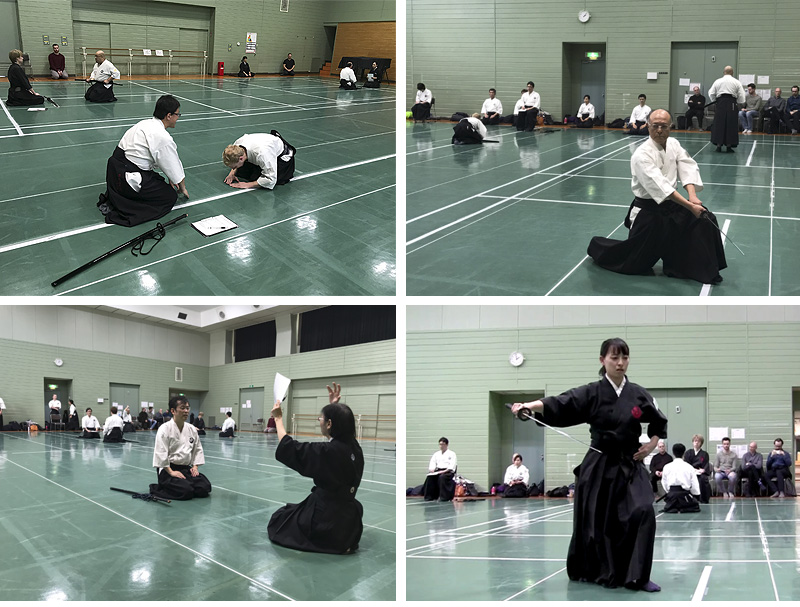 Shooting DVDJanuary 20 2018
We shot the DVD of the special magazine "Monthly Hiden" to approach the secrets of martial arts.
Isoukai mainly practices Iaido. However, This time an old-fashioned swordsmanship.
It will be released around the time of the cherry blossoms, so I will show you around that time.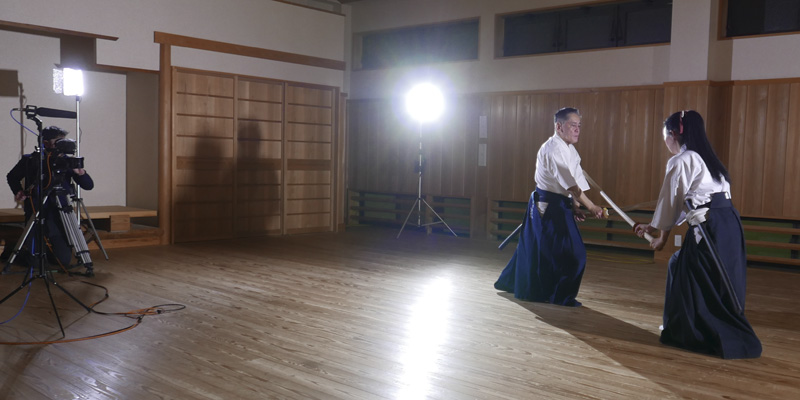 New Year practice session January 6 2018
We celebrated our first year and did our first exercise.
I started by digging the basics.
In the form of a lesson, the instructor asked to run the sample and trace it.
It was a New Year practice that I want to keep healthy this year.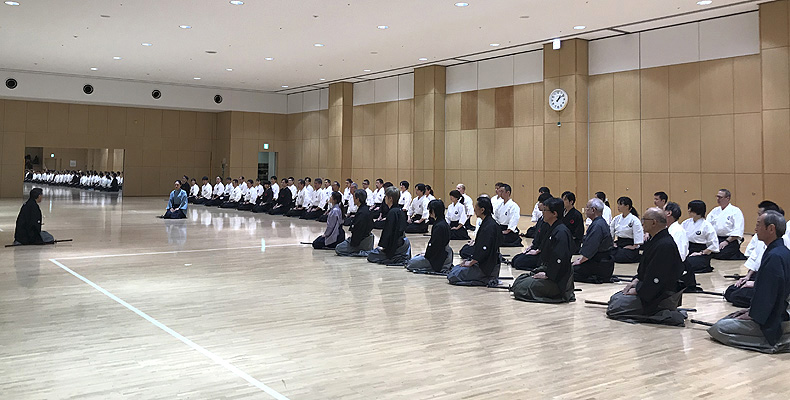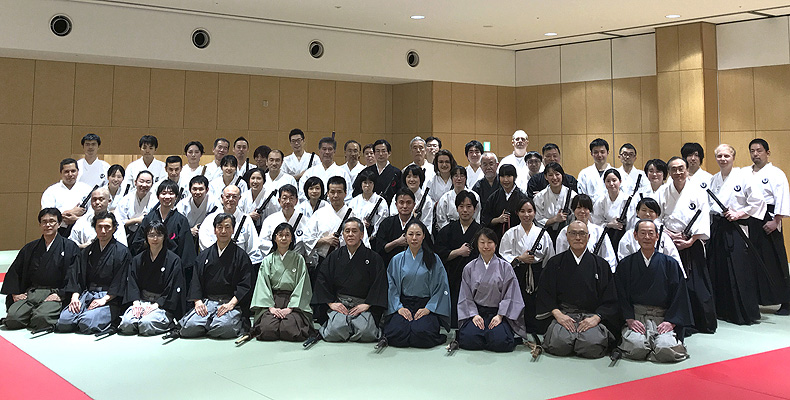 Year-end party December 9 2017
We held a year-end party.
I sewed between busy work and academic work, I worked hard for a year a year.
It is my motivation that everyone's figure is motivated.
In bingo time, attractive prizes including disney land pair tickets, net rice wine and handmade martial artifacts like professional are gathered and it gets excited a lot.
I will continue practicing this year, but let's cherish the whole day to the next year for the next year.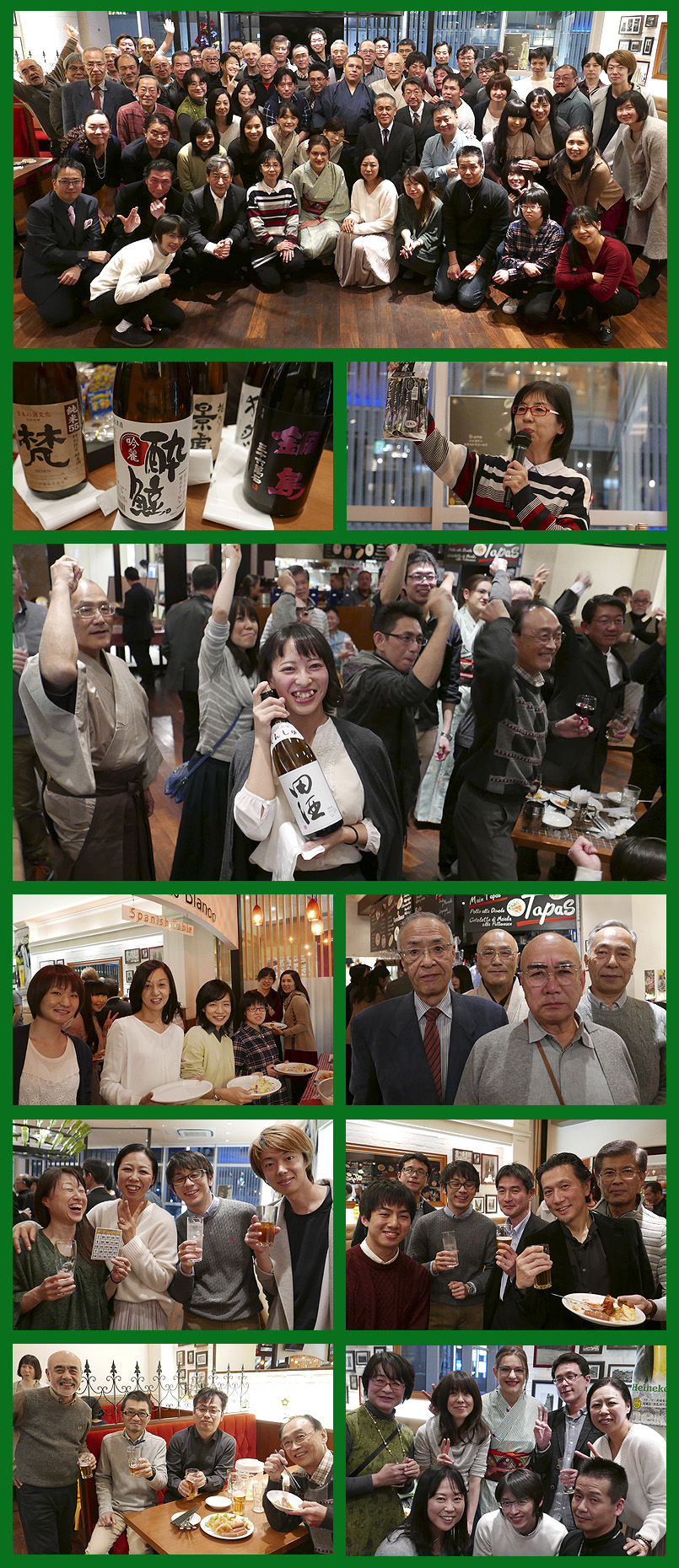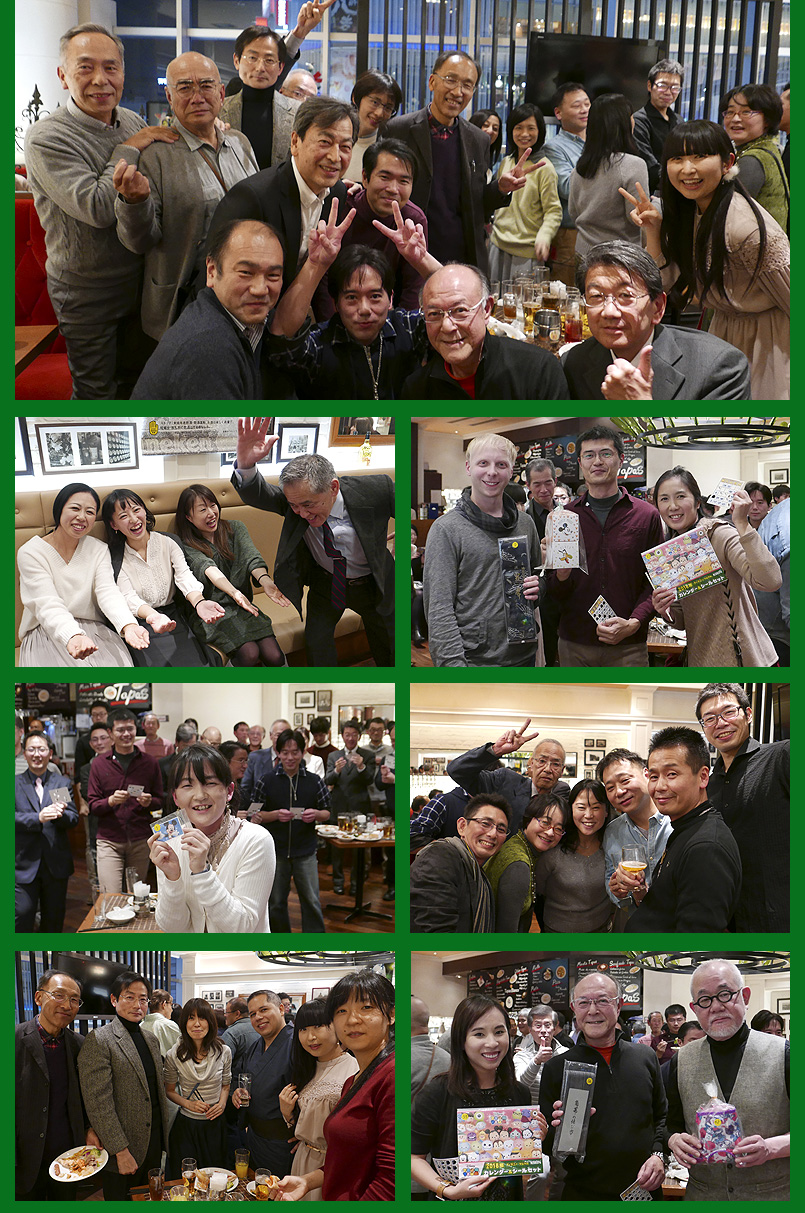 Autumn camp October 14,15 2017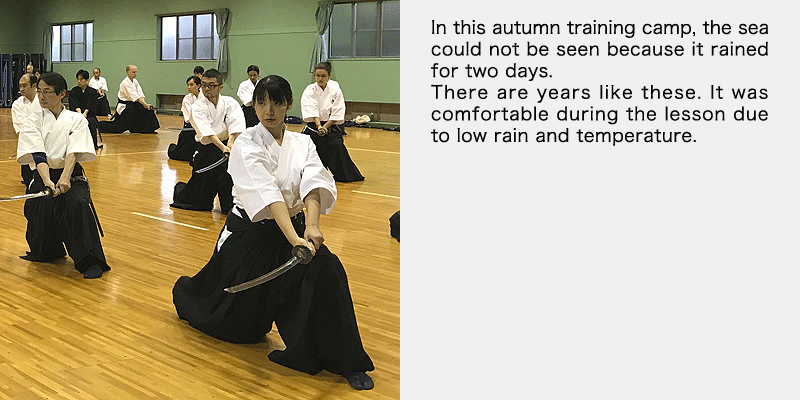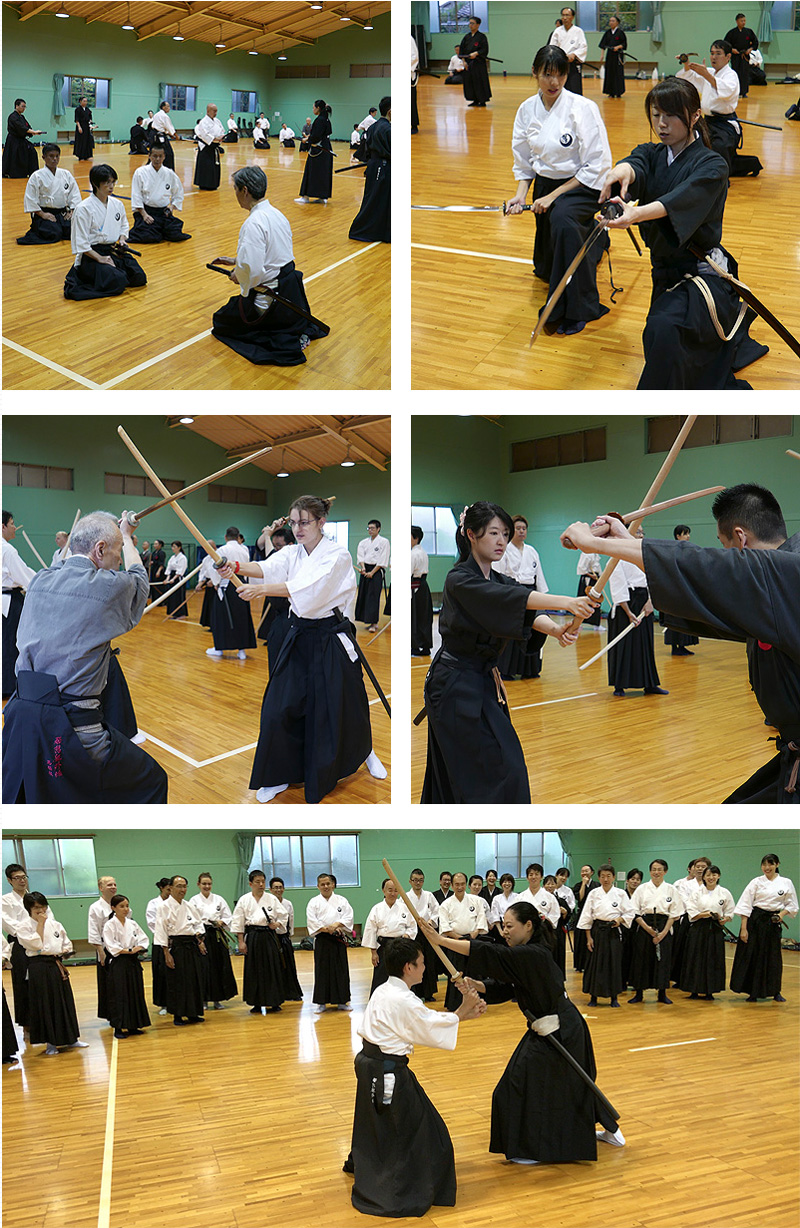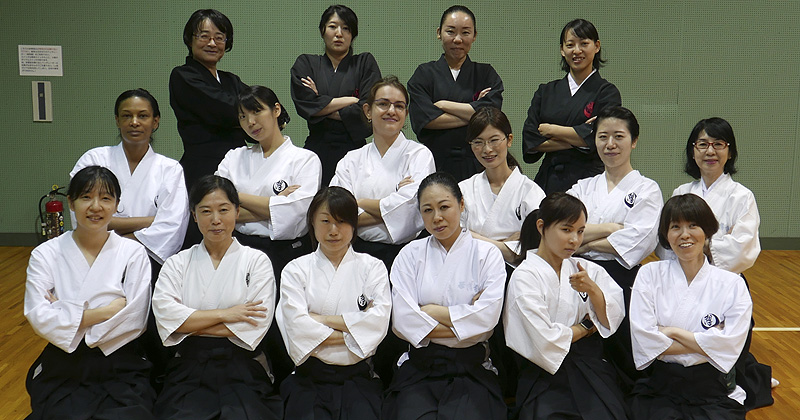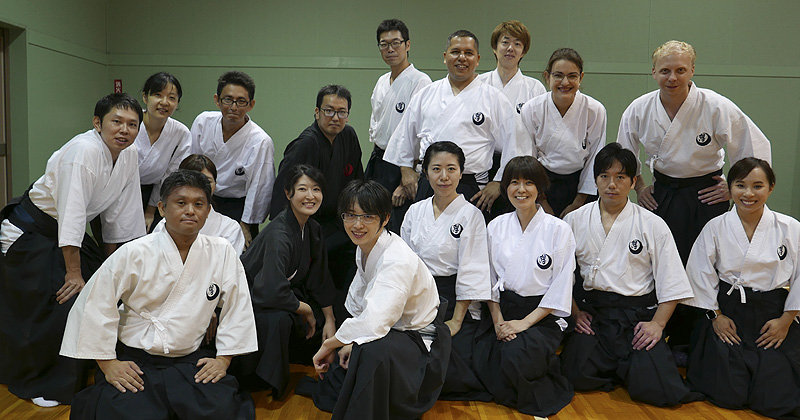 The eleventh Isoukai recital May 20 2018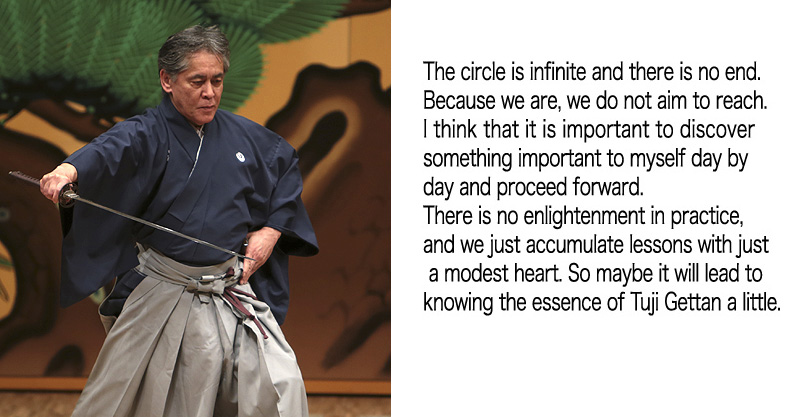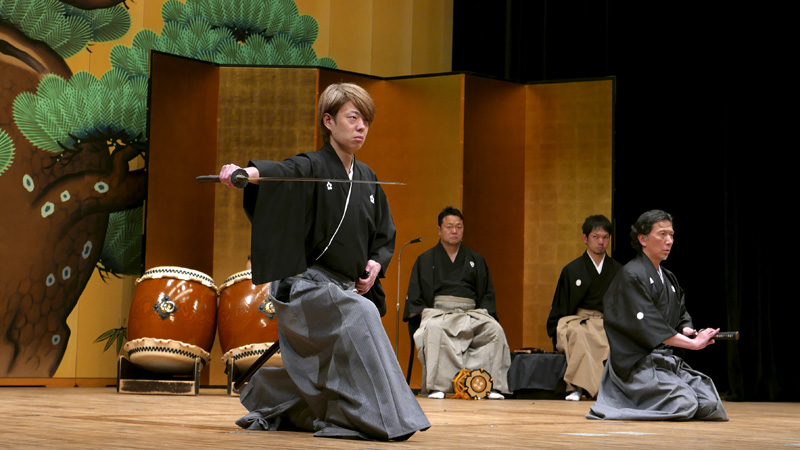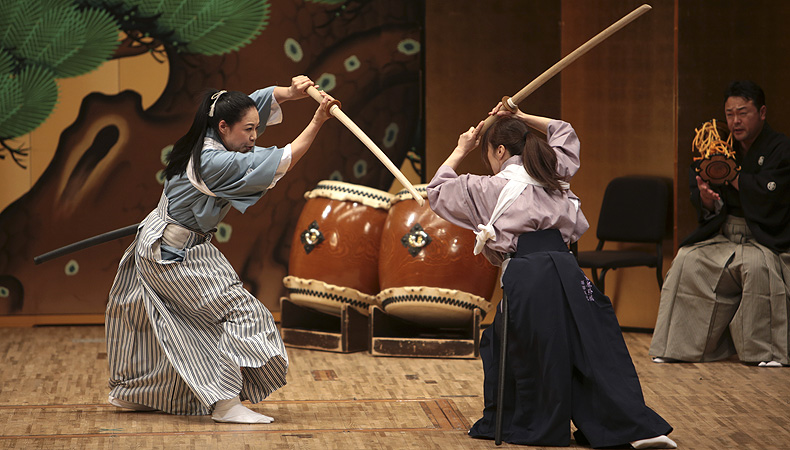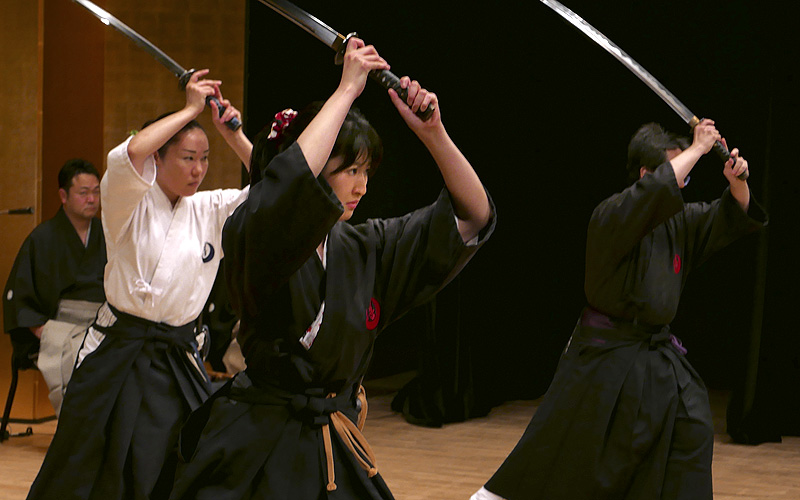 >
Kenjyutsu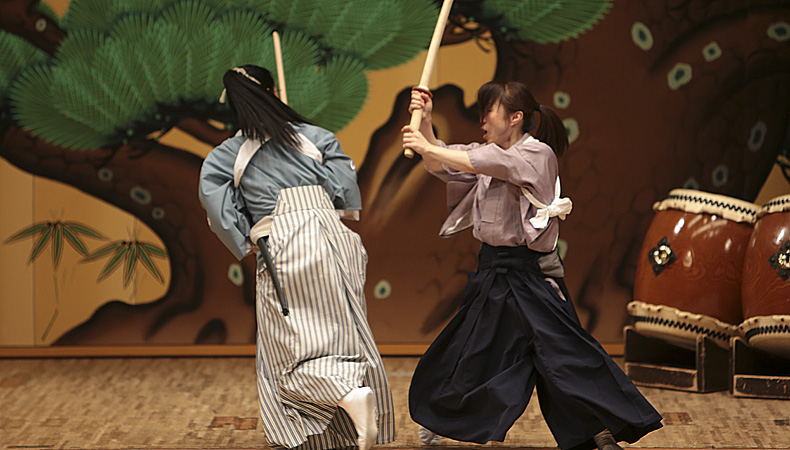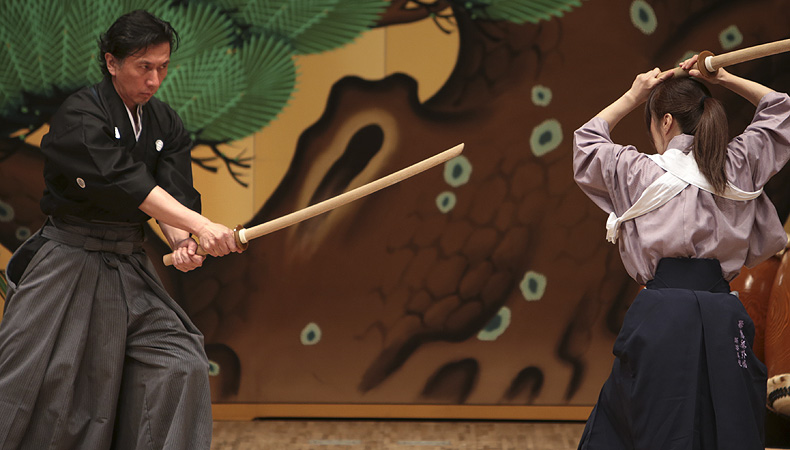 snapshot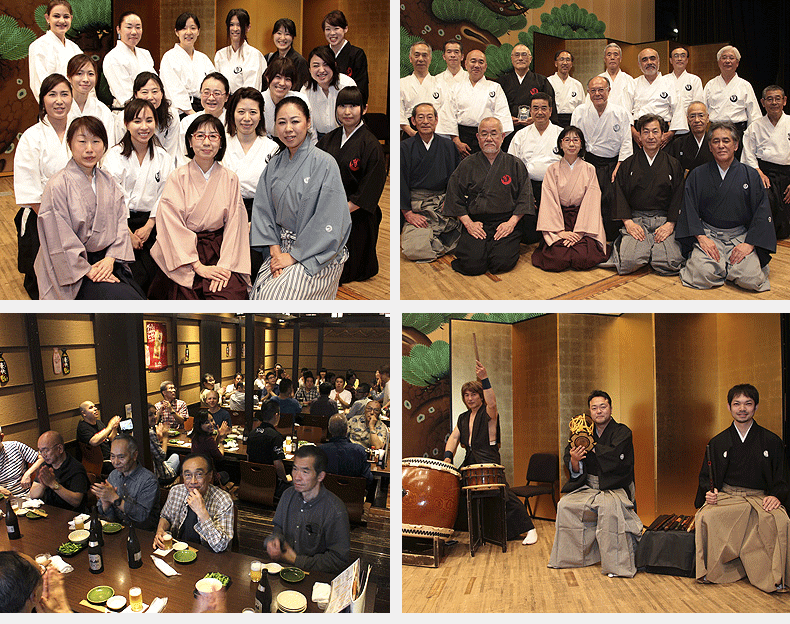 New Year practice session January 8 2017
We conducted a review to step up in the morning.
Many leaders attended the New Year practice session.
Therefore, the leader performed the form of the sample, and the member practiced using it as a model.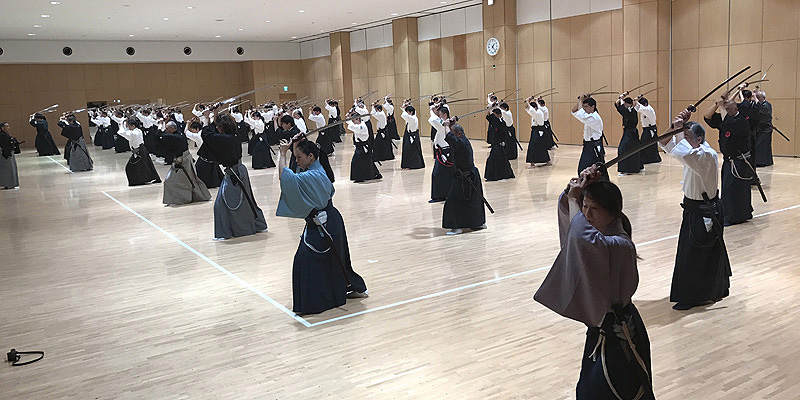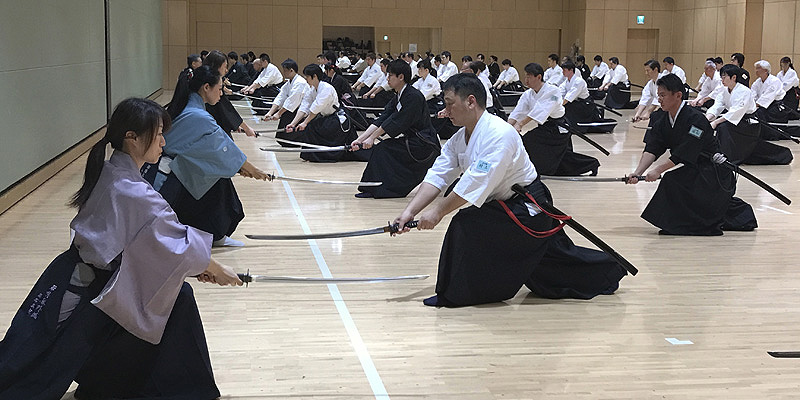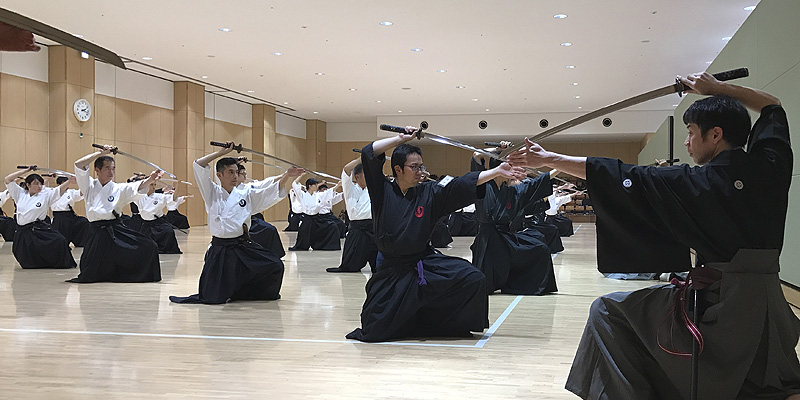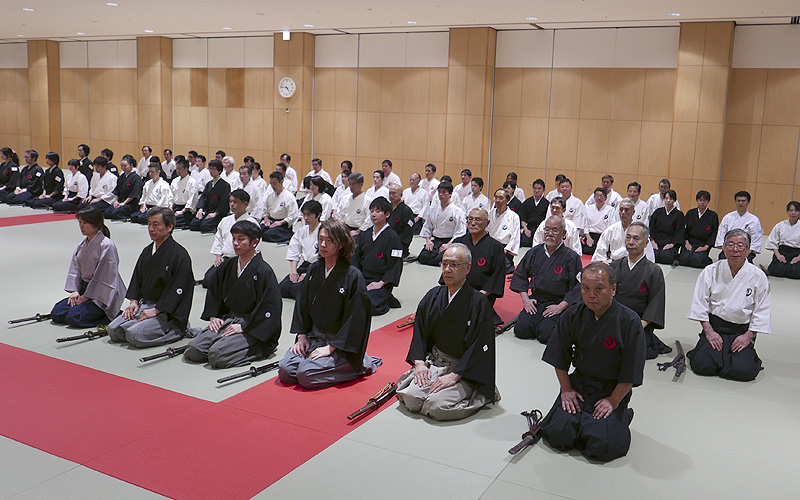 Appreciation of swords